SK8 RIBBON COALITION
JANUARY & FEBRUARY 2020
FREE ICE-SKATING LESSONS FOR TEENS IN CANYON COUNTY
Destination Caldwell volunteers and Indian Creek Plaza staff have created a FREE Ice Skating program, the SK8 Ribbon Coalition, to give every child the change to gain confidence through ice skating, regardless of their ability to pay. Children in Caldwell, Canyon County, and Owyhee County areas between the ages of 12 and 16 are eligible to participate. Program applications will be posted in November.

The Skate program will be held 5 consecutive Saturday mornings from 10-11:30AM in January & February 2020. During each session, your children will receive an ice-skating lesson, a snack and warm drink. Children who complete at least three (3) sessions and come to the final party will receive a certificate of completion and a free skate pass for future use.

The SK8 Ribbon Coalition also works with teachers who think their class would benefit from ice skating lessons. Teachers, contact us today to get more information about how to set up a field trip for your classroom.
Sponsor the SK8 Ribbon Coalition
It costs approximately $50 to provide ice skating for one child over a 5-week period. If you would like to make a donation that will have a true impact on the children in our community, please contact Indian Creek Plaza Director, Lynn Calvin, today.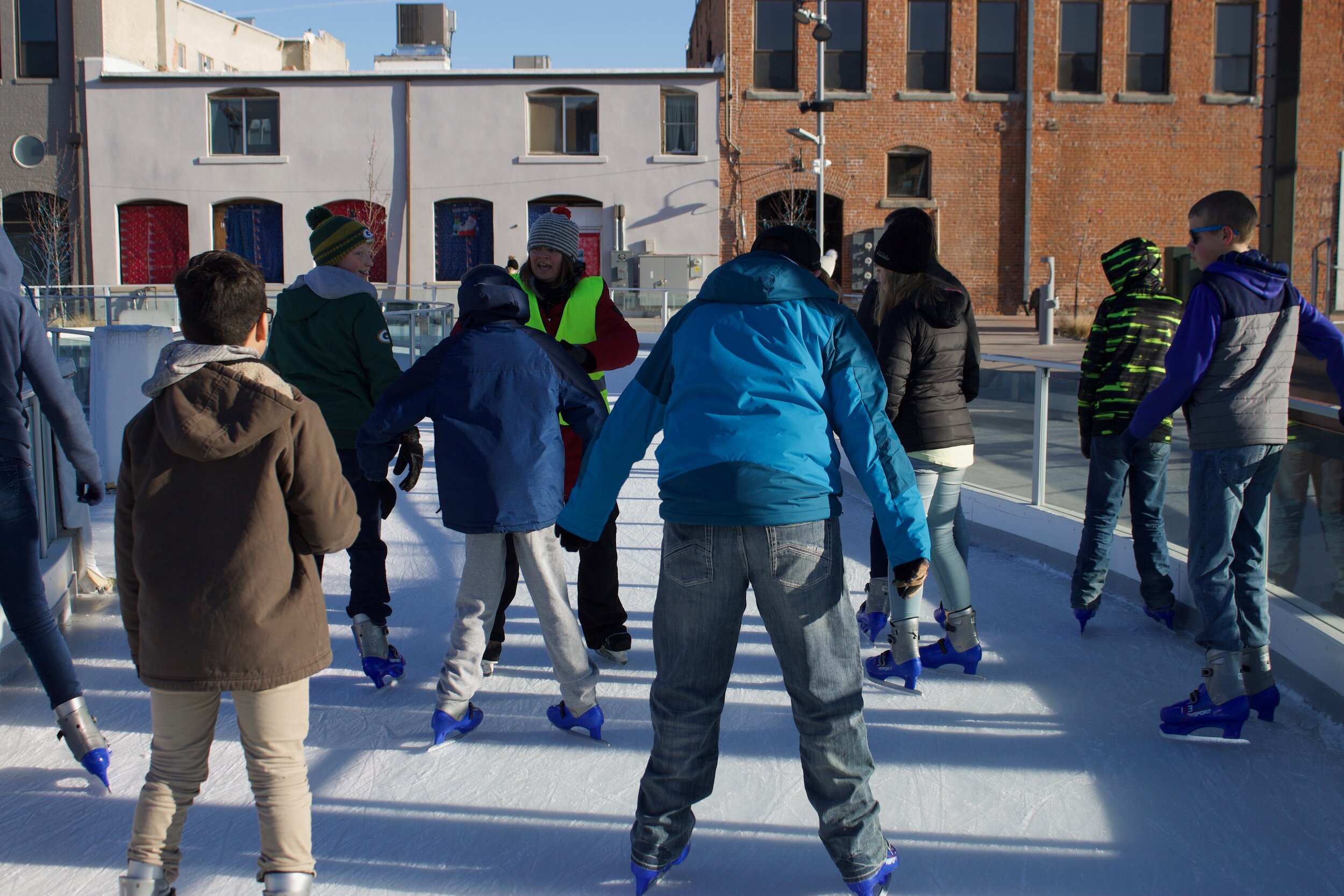 QUESTIONS?
Contact the Destination Caldwell & Indian Creek Plaza Team at info@indiancreekplaza.com or (208) 649-5010.